Our Approach
Jameson will serve any child who would benefit from a camping program which values diversity by creating a rich
environment of endless opportunities for growth, personal development and fun. Our staff are equipped to serve
children with social and/or emotional challenges (including ADHD, Autism, ODD and more).
Our Story
Since 1928, Jameson Camp has been impacting the lives of young people through our award winning camp experience designed to provide a nurturing environment where children engage in self-discovery and develop self respect and confidence. We strive to be
a resource to children and their families to assist in the development of life skills necessary for successful, productive cultures. We teach appreciation and respect for one's self, for others and nature.

The camp is located on 130 acres
of woods and meadows within the
city of Indianapolis. We specialize
in serving youth with social and emotional challenges. These children may be coping with a range of challenges including Autism, Attention Deficit Disorder, and HIV/AIDS. We are the only
camp in Indiana that offers a special
camp session for children impacted
By HIV/AIDS and we have won
multiple awards for Programming
from the American Camp Association for this program.
Meet the Team
We are excited to serve our community, and help each individual we meet discover their full potential.
Jennie Broady
Executive Director
Jennie joined the Jameson Camp team in 2018. She has a 23-year background in non-profit management and the camping industry. She is a mom of two beautiful children (one with special abilities), and three fur babies. Being outside is her happy place.
Tim Nowak
Director of Camp Operations
Tim has over 16 years with Jameson Camp! He has a passion for helping youth reach their full potential.
Gidget Vickers
Director of Groups and Conferences
Gidget joined the Jameson Camp team in 2019, but has been a camp parent for several years. She is excited to customize your next retreat opportunity and exceed your expectations!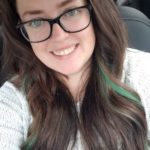 Andrea Groves
Camp Operations Director
Salina Billington
Program Manager
Donald Baker
Program Coordinator
Brad Higgins
Site Manager
Alisia Morales
Finance Manager